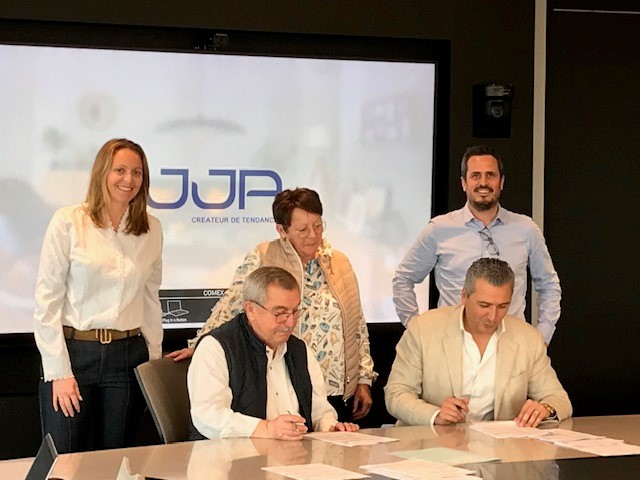 STOF joins JJA Group
A new adventure begins !
We are pleased to inform you that STOF company today joins JJA Group, a major player in the distribution of home decoration and equipment.
Expert in textile marketing, STOF offers a large collection of fabrics by the meter and made-up products. By joining this ambitious group, STOF joins a strong and trusting company while remaining faithful to her values. Based on the experience and considerable strength of JJA Group, it will further strengthen its presence in France and beyond the borders thus accelerating its growth.
JJA Group, by acquiring STOF, is enriching its textile sector thanks to its strong expertise and an innovative brand, known for its increasingly creative and temperamental collections.
STOF's management team remains unchanged, Bertille Dupuy Pélardy (CEO) and Cédric Dupuy (General Manager) will continue to perform their duties within the company. They will also join JJA Group management to be associated with the group's success.
Strengthened by the union of our both family businesses, in a mutual respect, we can continue to innovate, perform, while maintaining the passion that drives us, remaining vigilant again and again, to the satisfaction of our partners.
Unity is strength, and we are happy to share it with you in this new adventure!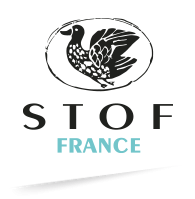 Bertille Pélardy : "We are happy to join a family group whose values we share. For the sake of STOF's employees and our family, we wanted to choose a partner close to our DNA to continue STOF's great adventure and accelerate our growth in France and abroad."

Jacques-Olivier Abiteboul : "The acquisition of STOF complements the know-how of the JJA Group while remaining true to the entrepreneurial spirit and customer service culture that led to its creation. We share the same convictions and the same vision of creating, through our brands, trendy products that are accessible to all so that home furnishings are a responsible and shared pleasure."